About Me
Jewelry making started as a casual hobby for me many moons ago. I spent years playing with beads. I tried my hand at wire-wrapping, resin, repurposing. And while I enjoyed all of these, it wasn't until early 2015, when I picked up my first piece of sheet metal (recycled roofing copper from the scrap yard), that I really fell in love with this amazing art form.
I started playing with metal and heavy gauge wire and began buying more and more tools - pliers, hammers, files, a jeweler's saw. I became infatuated with the feel of metal in my hands and the way I could manipulate it. The process ignited my creativity in a way that nothing else ever had.
The jewelry I make isn't particularly girly or refined - it's rustic, organic, a little rough around the edges. But I make each piece with care and intention. Through each hammer strike and broken saw blade emerges the story of the piece. I want you to have jewelry that speaks to that part of you that's a little rough around the edges. The part that's a little wild and imperfect and raw. I want it to tell a familiar story.
Towards the end of 2015, I took a 2-day intro to silversmithing class. I picked up a torch for the first time and started learning how to use fire to create art. I now see endless possibilities stretched out before me. My mind, my heart and my hands are ready for the journey. I hope you join me.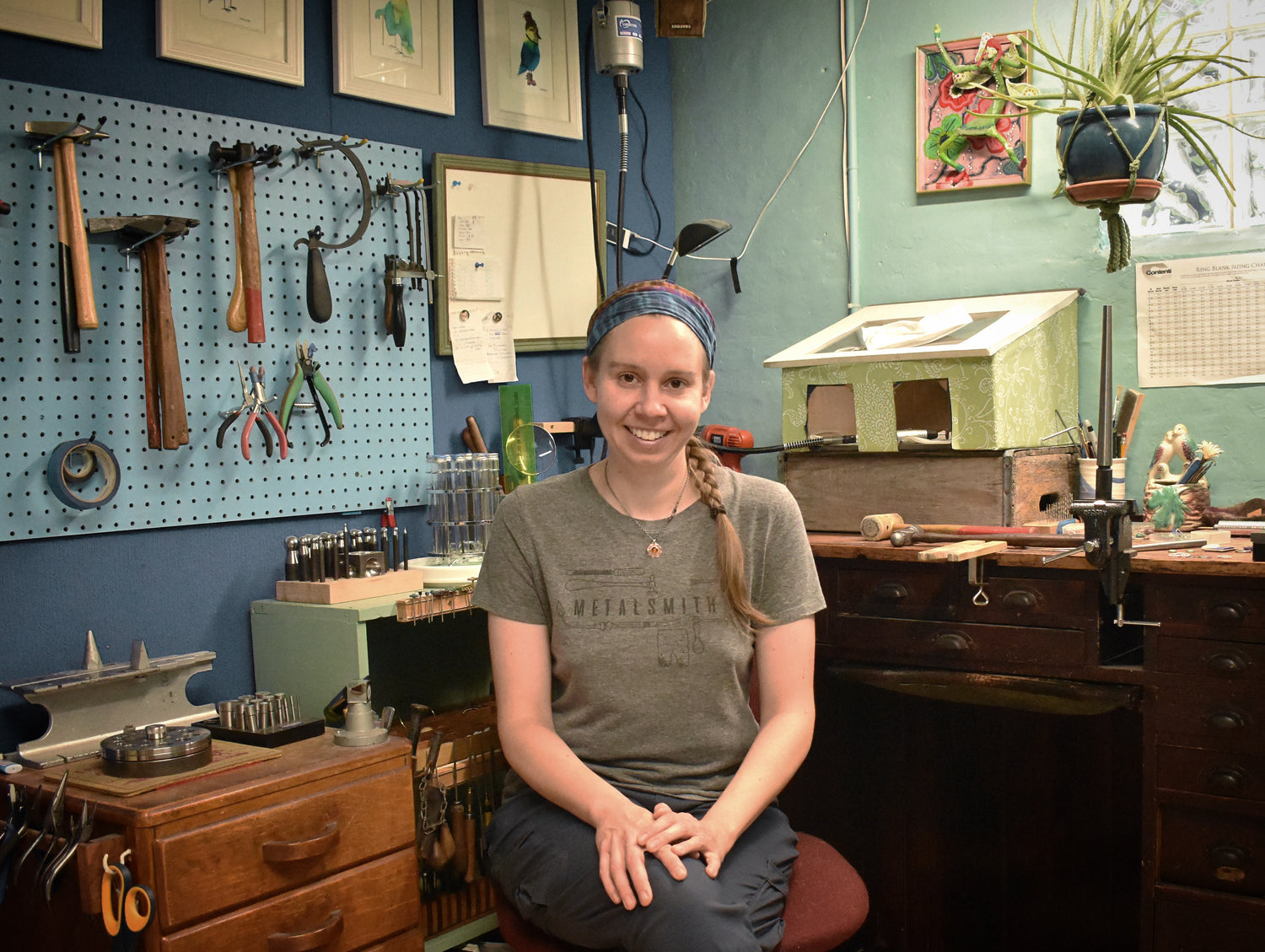 In my studio
Each piece in my shop is fabricated by my own two hands with thought and intention. I'm endlessly inspired by the natural world and fascinated by texture and organic forms.
Shop my jewelry